IT DOESN'T GET ANY EASIER
Nothing is more tedious than writing check after check after check. That's why we promote these convenient services.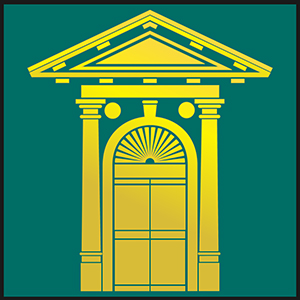 Online Conveniences
Online and Mobile Banking:
Banking is now more convenient than ever! Access your Farmers & Merchants Bank accounts from any internet connected device. You can check account balances and most recent transactions, transfer funds between accounts, deposit checks remotely, and utilize our bill pay system for paying bills or person-to-person transactions.

Stop in, give us a call, or click here to set up your account, then log in on our home page or with our app:


Android
Apple
E-Statements:
An e-Statement allows Farmers & Merchants Bank Internet Banking customers the ability to view an electronic version of their statement instead of receiving a paper statement in the mail. It is a faster and more environmentally friendly alternative to receiving a traditional paper statement. By signing up for e-Statements you can help protect your identity by reducing the possibility of your statement being lost or stolen in the mail. When you enroll for e-Statements you will be able to receive, view, save and print you bank statements through our secure Online Banking site.
Banking Conveniences
Master Card® Debit Card:
Unlike a credit card, this card withdraws directly from your checking account. Just swipe the card at the checkout counter anywhere Master Card® is accepted, sign the receipt, and that's all there is to it! No digging for a pen and no waiting for check approval. One swipe and you're done!
Credit Cards and Ready Reserve
We also offer other credit options to those who qualify:
Visa Credit Card: Competitive rates and international buying power.
Ready Reserve: A pre-approved personal line of credit, balancing your account automatically in the event it becomes overdrawn. With this product, you can avoid overdraft charges and transaction delays, ending the complication of overdrawn accounts.
Direct Deposit:
Don't rush to the bank on payday! Wake up that morning confident that your paycheck or government benefit check is waiting for you, already deposited in your account.
Automatic Teller Machines (ATMs):
Not only do we have two ATMs in the neighborhood, one at our Barnes Building and one in the main bank vestibule, you can access your funds using any ATM which displays the MASTER CARD symbol or the Shazam/Nets/Cirrus Network Symbols. Look for the Shazam Network Privileged Status symbol on other bank's ATMs and there will be no charge for your transactions.
Safe Deposit Boxes:
Safeguard important documents, jewelry and heirlooms from fire or theft. A variety of sizes are available, starting at just $20 per year.
Money Orders and Cashier's Checks:
Special situations like these are no problem. Money Orders are only $3 per check, and Cashier's Checks are only $4 per check.
Wire Transfer Funds:
Call Farmers & Merchants Bank for fast transfers of funds to or from domestic and foreign locations.
Stop Payment Orders:
If you need to stop payment on a check or other transaction, call us at (402) 944-3316. The fee is $20.00.
Free Coin Counting:
Is your piggy bank overflowing? Bring in your loose change and have our machine count it, free of charge.
Notary Service:
You never know when you'll need a notary, but rest assured there will always be one available to you free of charge.